Details

Written by

SE from Helen Pask, photo of Gaz and Rob by Helen
Sleaford sidecar racer Gary Horspole has announced he is to return to the Isle of Man to compete in the 2018 TT festival. He has teamed up with former passenger Rob Biggs to ride a brand new F2 outfit built by Dean Ryde.
It is several years since Horspole last took part in the two three lap Sidecar races on the 37.73 mile mountain roads course along where, with his long time passenger Kevin Leigh, he enjoyed success. The pair rode to seven top 10 finishes including a second place in 2000 and two third places in 1998 and 2002.
Read more: HORSPOLE IN SURPRISE RETURN TO THE ISLE OF MAN TT
Details

Written by

Phil Edge, photo by Barry Clay
Entries for the 2018 Blackford's Pre-TT Classic Road Races have been open for just one month and already 155 entries have been received and accepted from riders wishing to test their skills against the demanding 4.25-mile Billown Course.
With grids in all nine races already half-full or more and still eight-weeks before entries close, everything points to another exciting and close action meeting as the event celebrates its 30th anniversary on Friday, Saturday and Sunday 25 th , 26 th & 27 th May.
Click read more...........
Read more: Continental Riders Eager to Enter Pre-TT Classic Races
Details

Written by

Steve E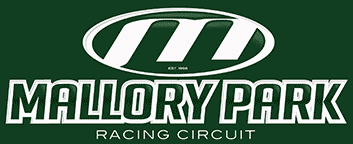 Mallory Park testing tomorrow (7th Feb 2018) has been cancelled due to the forecast weather.
The circuit will run sidecars on the 28th February in the afternoon as is their usual setup, as long as they have 7 signed up.
So far (6th Feb about lunchtime) that number is at 3 confirmed, so we have a good chance of getting 7 signed up by the 28th February.
Did I get the 28th February in this article enough times yet for people to notice?!
See this page here on their website here, and be sure to book before the date, which is?
Details

Written by

Steve E

Show 102 a TT chat with Bruce Moore.
Bruce is an all-round legend in my view, the man can drive and do the other thing without missing a beat, he's a top aircraft trades man and can build a bike with his eyes closed. He's had both types of luck in his life but still comes out smiling and I'm a fan!
We talk about his life and times at the TT and he gives me his view in the new rules. Listen to the end for a surprise guest (DS).
As always my thanks to everyone involved in making this show, it's good to be back!
SP
Please Share.
Details

Written by

Steve E
I have finally got the 2018 Paddock Representatives for Pagid updated - and before the season started this year! Click on the logo or here and at any time of the season on the logo to the right or below in the list of Site Partners!
Details

Written by

Steve E
The Official Launch of the 2018 Isle of Man TT Races fuelled by Monster Energy will take place on Wednesday 21st March at the Villa Marina.
The most famous names in TT racing will be in attendance at the event to talk about their preparations and ambitions ahead of the 2018 event.
Read more: Official 2018 Isle of Man TT Races launch set for 21st March
Details

Written by

Steve E
The directors of the Welsh Road Race regretfully announce the postponement of the 2018 Welsh Road Race. This is due to recent changes in legislation on the Road Traffic Act in Wales. A date for the 2019 event has already been requested and will be announced shortly.
On the 9th of January this year, there was a hearing with regard to the repeal of the Road Traffic Act. The repeal was to allow the use of closed Public Roads for Motorsport events. This repeal came into effect yesterday, on the 2nd February.
click read more...
Read more: The directors of the Welsh Road Race regretfully announce the postponement of the 2018 Welsh Road Race
Details

Written by

SE, from Barry Nutley, photos courtesy of Impact Images
The traditional RKB-F1 awards presentation evening took place at the Bentley Hotel, South Hykeham, near Lincoln last Saturday evening, and a packed function room celebrated the efforts of the 2017 season contestants.
As reported throughout the year, there was plenty of drama in what had truly been a stellar year for many of the crews.
Highlights of this action were captured in a short video and music piece, shown immediately prior to the presentation itself.
Read more: 2017 Season celebrated in style at gala awards dinner
Details

Written by

Steve E
From Mark Dennis (of course), the full results of the Phillip Island Classic Sidecar racing is in the
Race Office section of the forum here

I especially like the circuit map provided..
Details

Written by

SE, from MDMD
We are delighted to anounce additional support for the Club Sidecar class at Bemsee.

Familiar to many in the sidecar paddock - Michael Breitenbach is to support both F1 and F2 with spot prizes worth £100 split between each F1 & F2 overall winner at each round in 2018 - through Breitenbach-Rennsport who have the exclusive rights for Pagid BrakePads Worldwide for Karts, Sidecars and Motorcycles
This support is in addition to the ongoing package from RKB Motorsport that continues to enable all entry fees to be lower than they would normally be in the sidecar class through a subsidy. This alone has a value of upto £10k
Bemsee thanks Breitenbach-Rennsport and RKB Motorsport for their continued help into 2018.
Details

Written by

SE, from Slow Phil
General Secretary for the ACU and Clerk of the course at the TT Gary Thompson is a smart guy. Following the introduction of age limits in other classes at the Manx, Gary has introduced a forty year old age limit for all newcomers at the Sidecar TT. But it's not all bad news as Gary explains.
Roy Hanks, with fifty (!!) TTs and ninety seven starts under his belt has to be the foremost authority on the sidecar TT, Roy is also a director of ACU Events Ltd and on this occasion doesn't agree with Gary. These lads are close friends but sometimes you can't agree about everything.
Click the logo for the Sidecar Show!
Details

Written by

TT Press Office
Rising stars Lewis Blackstock and Patrick Rosney will be firmly aiming for a podium position in the two Sidecar Races at the 2018 Isle of Man TT Races fuelled by Monster Energy, with the Blackburn duo lining up as team-mates to John Holden and Lee Cain in the Silicone Engineering Team.
Blackstock, 26, and Rosney, 23, will be part of an expanded Silicone Engineering set-up in June with the pairing set to pilot Holden's TT-winning LCR Honda, a switch from the Suzuki power unit they used in 2017.
Read more: Up-and-coming sidecar duo Blackstock and Rosney join Silicone Engineering set-up for 2018 Isle of Man TT Races campaign.
Details

Written by

Steve E
Greetings all,

Here's the Registration Form for next season's British Sidecar Championship at BSB
NOTE: This is not the Series Entry Form - all of you who Register by the end of January will then get sent that in February.

The Technical Regulations should follow within the next 10 days.
The key change all 600 riders should be aware of is that in 2018 you will score points for the Main Championship for the first time as well as for the 600 Cup in each race.

Those of you who wish to renew your ACU Licences - once you return the Registration - we will issue by email your ACU unique codes so you can do that online at the ACU site or by adding the code to the back of your 2018 ACU Licence Form.
Happy for you to print, fill-in, scan and email back to me - or post back.
Happy Christmas all and have a Great New Year.
On behalf of RKB Motorsport:
Mike Dommett
CEO - The British Motorcycle Racing Club
Office: 01708 720305
Mob: 07970 963572